Overview
Supply and installation of 150 x pairs of safety curtains, 75 x Silent Gliss 6290 safety tracks, 66 x mono control safety vertical blinds, 30 x kestrel anti-ligature vertical blinds, 231 x single duvet covers
Project Date
November 2022
Project Location
Mansfield, Nottinghamshire
Client
Nottinghamshire Healthcare NHS Foundation Trust
Project Requirement:
We were approached by the project team at Sherwood Oaks, an innovative 70 bed mental health hospital being constructed in Mansfield, Nottingham, to provide 24/7 care for adult patients.
As an inpatient mental health facility, the safety of the patients was of primary importance, so safe shading solutions were essential. Additionally, any solutions proposed had to offer the patients privacy, dignity, comfort and shading controllability in order to boost their feeling of normal, independent living.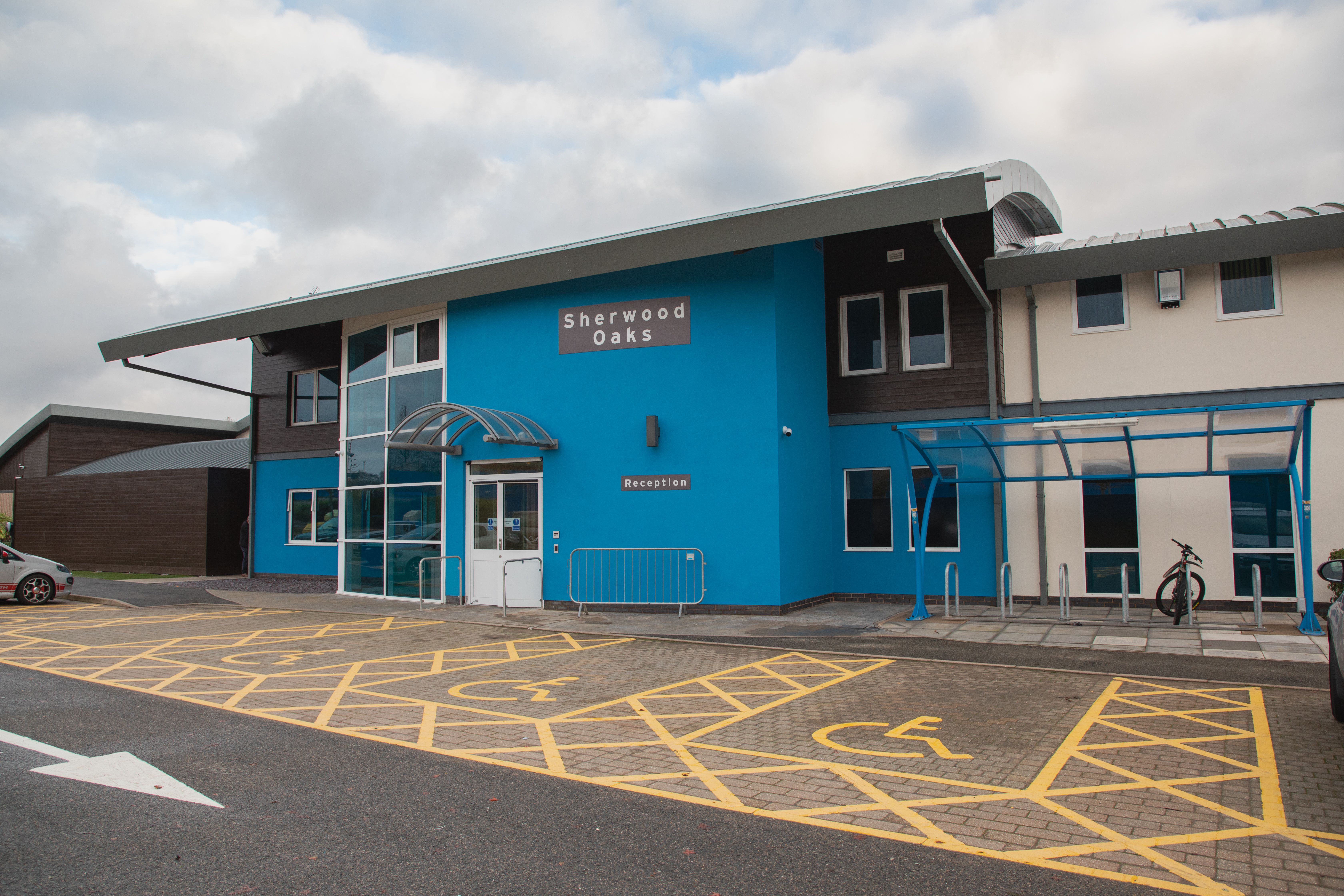 Implementation and Outcome:
The task was a challenging one as the site was due to open in Winter 2022. With this deadline looming it was all hands on deck to ensure the unit was ready in time.
There was plenty to do with 75 tracks to install in the wards (along with 75 pairs of curtains plus 75 spare pairs to manufacture), as well as tracks and curtains for 2 games rooms plus nearly 100 blinds to fit across the rest of the hospital.
For the offices we installed tasteful and easy to use vertical blind systems with sophisticated iron grey blackout fabric, providing a modern, yet homely aesthetic. The blinds featured user-safe operating wands and sewn in ballast weights – providing a safe, cord free solution.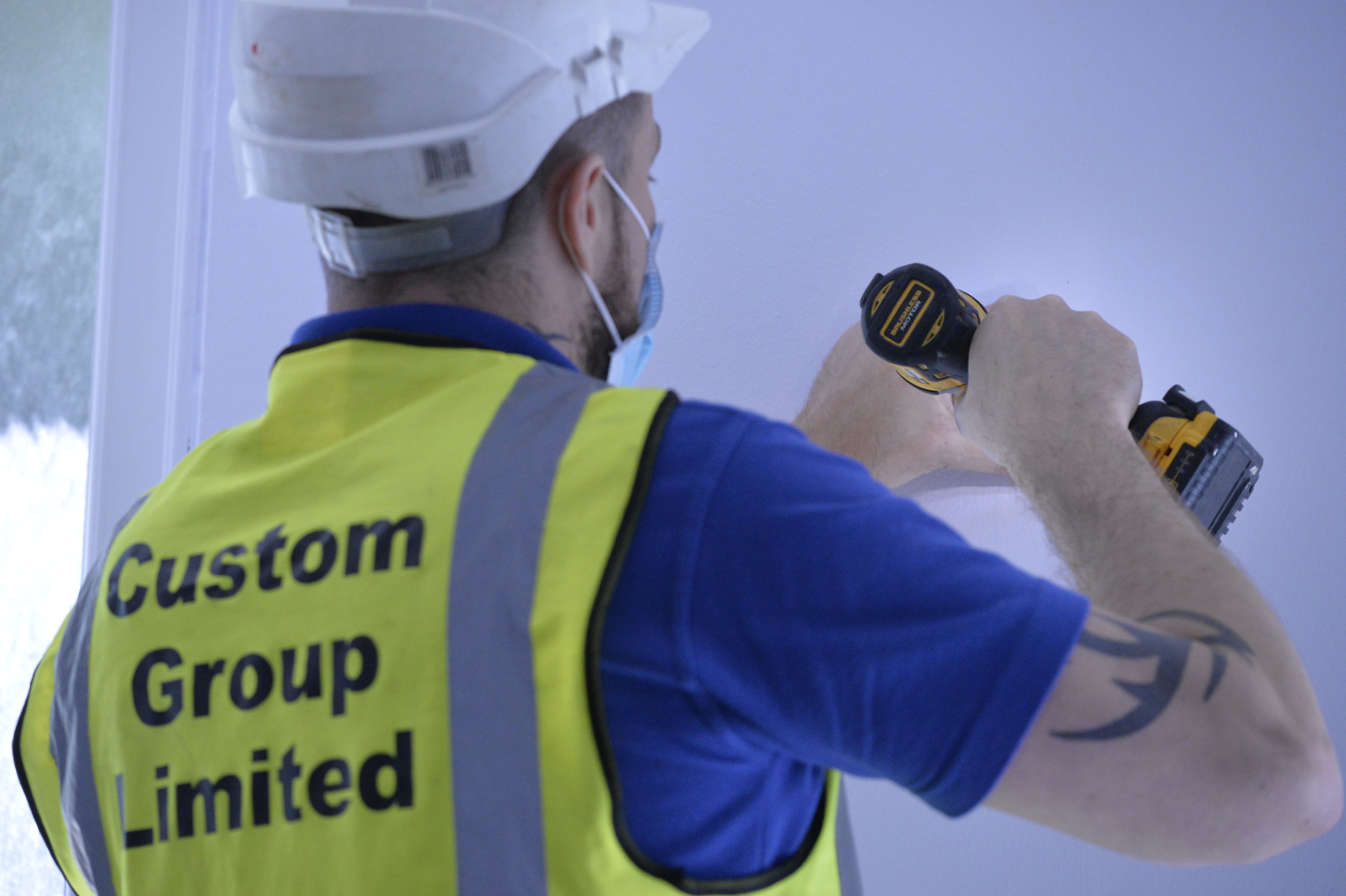 For the patient social/communal areas we installed full anti-ligature vertical blinds with magnetic, collapsible fixings. These also featured sewn in ballast weights and were manufactured in matching iron grey fabric. To ensure correct operation, a professional, comprehensive load test was performed on each blind and recorded on our industry leading 'Safer-track' software. The results were sent to the client within a detailed report generated by the software.
Within the private patient areas, the client specified 6290 safety tracks – these were installed using security screws and finished with anti-tamper screws and anti-pick sealant to all edges. We fitted pre-pleated, cord free, azure blackout curtains along with matching azure duvet covers in order to help provide the bedrooms with the snug, comfort feeling of home.
Our hard work paid off. The finished mental health unit is fresh and elegant, and our curtains and blinds fit the contemporary aesthetic seamlessly.
We hope our small part in the creation of this facility will help in the support of vulnerable patients for many years to come.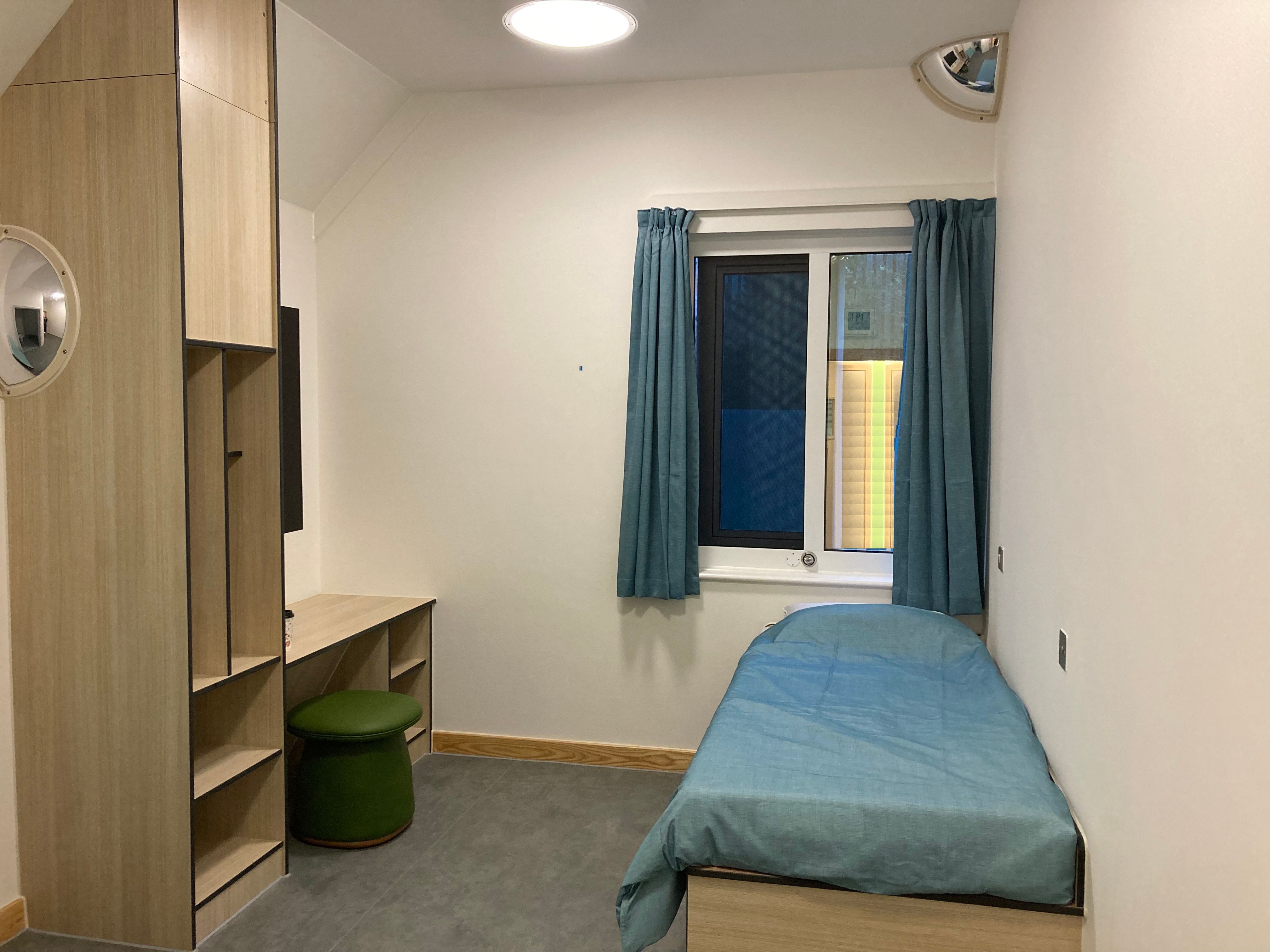 About Us
Whether you're an architect, product specifier, construction company or simply the product end user, Custom Group Ltd can provide you with a brilliant solution to the most simple or demanding project requirements.
With experience spanning nearly four decades, combined with a fantastic range of window shading, floor covering, specialist stage and safety products, we can offer a total turnkey solution without the hassle or expense of involving other contractors.
> find out more
We'd love to hear from you
Our sales team are on hand if you have any questions, call us at 0800 830 3060, email us at info@custom-group.com or use the form!